Falmouth Fire Department, MA- Job #37455
Falmouth Fire-Rescue Fire Department's Arrow XT® Pumper is officially in production at the Pierce Manufacturing facility in Wisconsin. The new fire apparatus will feature a 1500gpm pump with a 720 gallon water tank with a low hose bed, stainless steel body, galvanized frame and substructure. We are thrilled to see this new Falmouth fleet member begin its build. Follow along to watch its progress.
April 29, 2023: This week, Falmouth FD's new cab was fabricated and staged as it will be heading off to paint next week.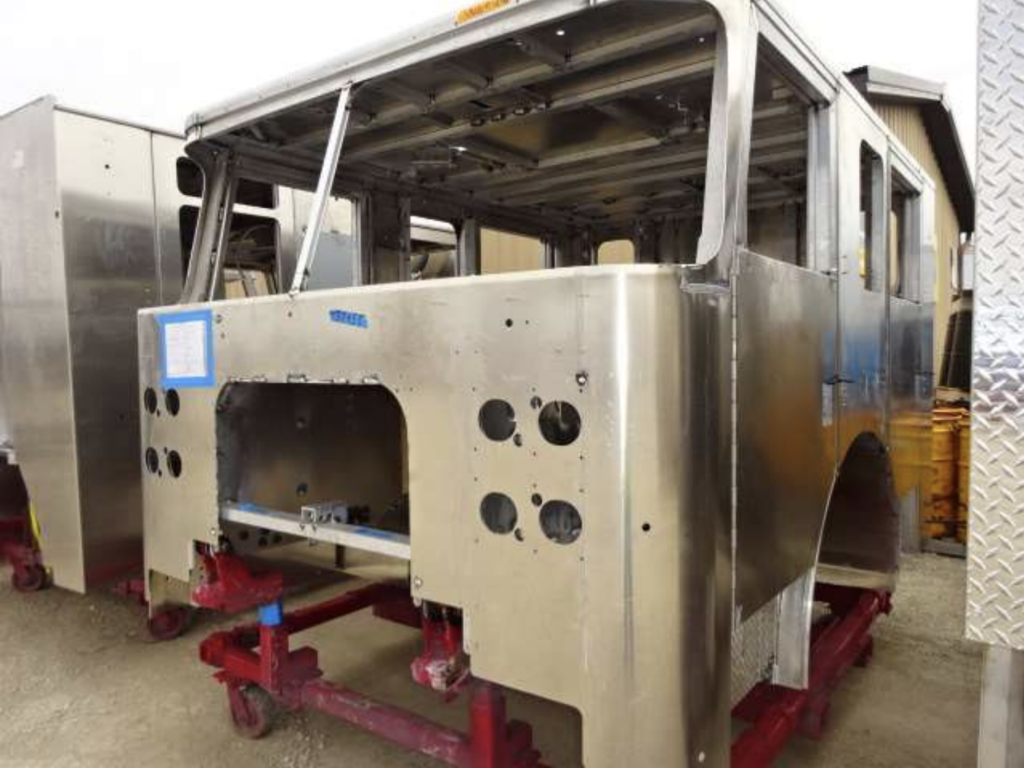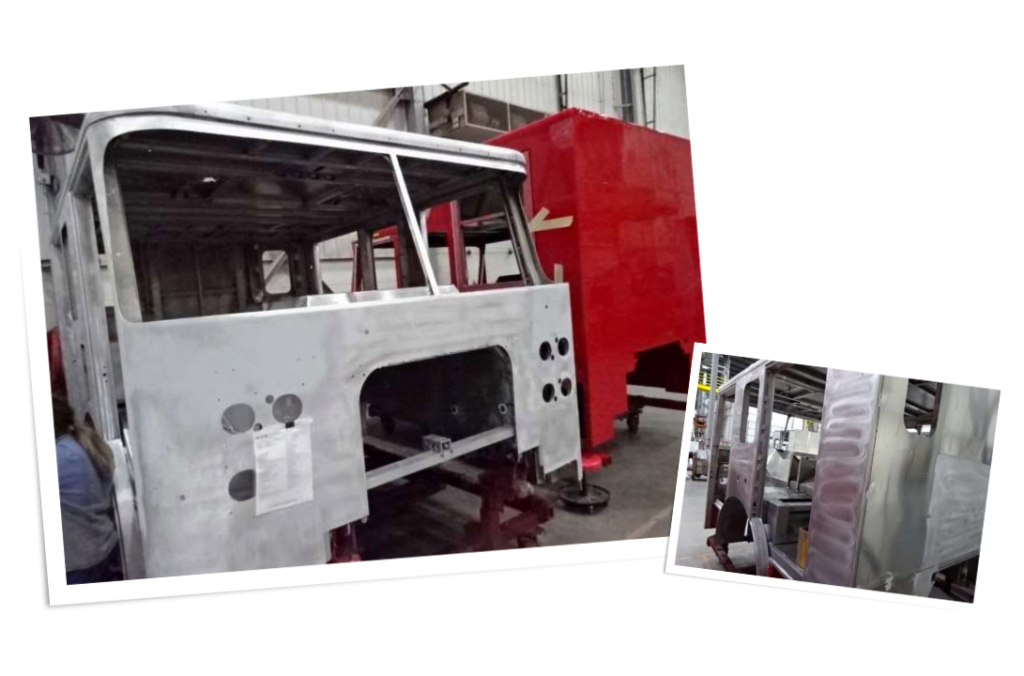 May 7, 2023: The cab began the paint processes with the initial prep for the undercoat primer to make that red pop. This cab will also feature sleek chrome molding trim and grill. It will continue through paint this week. 
May 15, 2023: The body of Falmouth's new apparatus began the processes of fabrication this week. Meanwhile, the cab continued to make progress through the paint.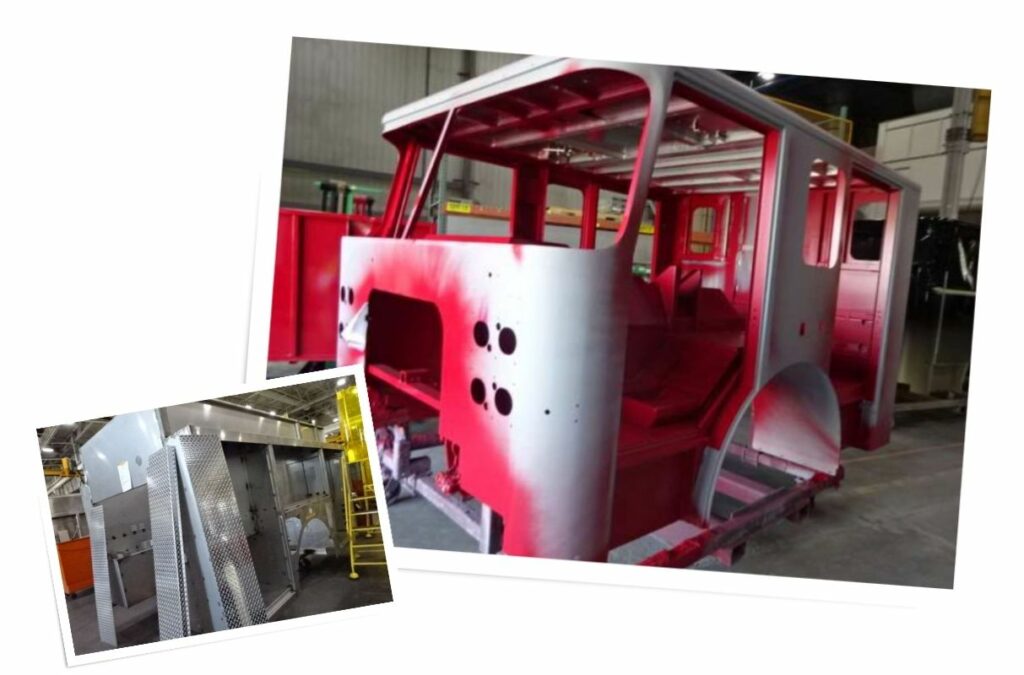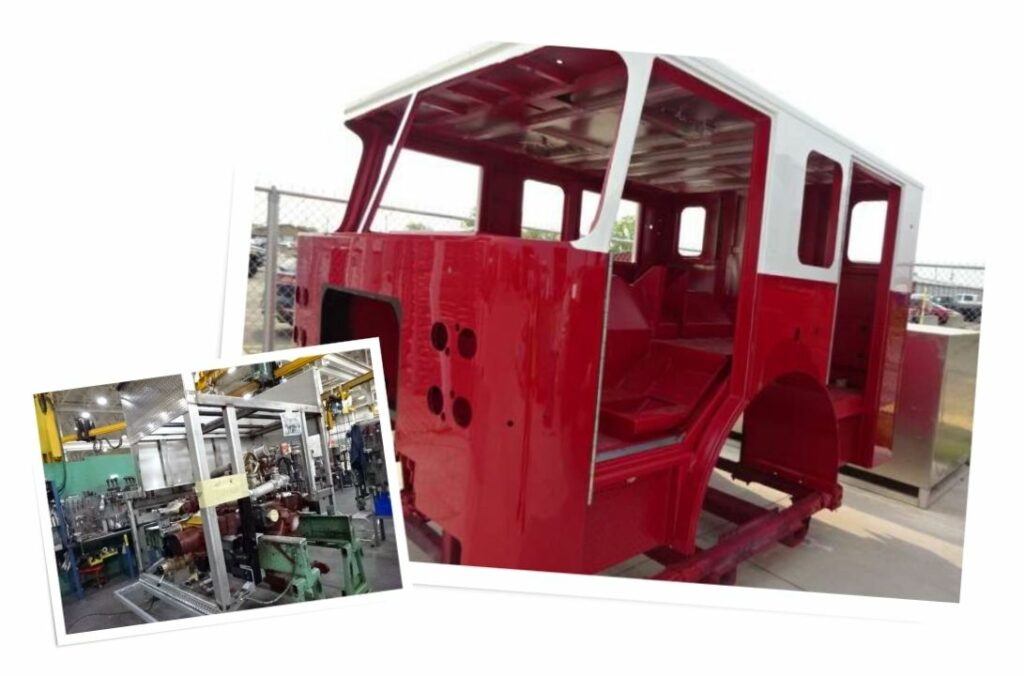 May 20, 2023: This week's report , the new Falmouth FD cab was painted and it looks great! The body completed fabrication and will now move on to paint. The pump house began initial assembly.
May 30, 2023: Falmouth's New apparatus body began the paint process this week. The pump house is going through initial assembly.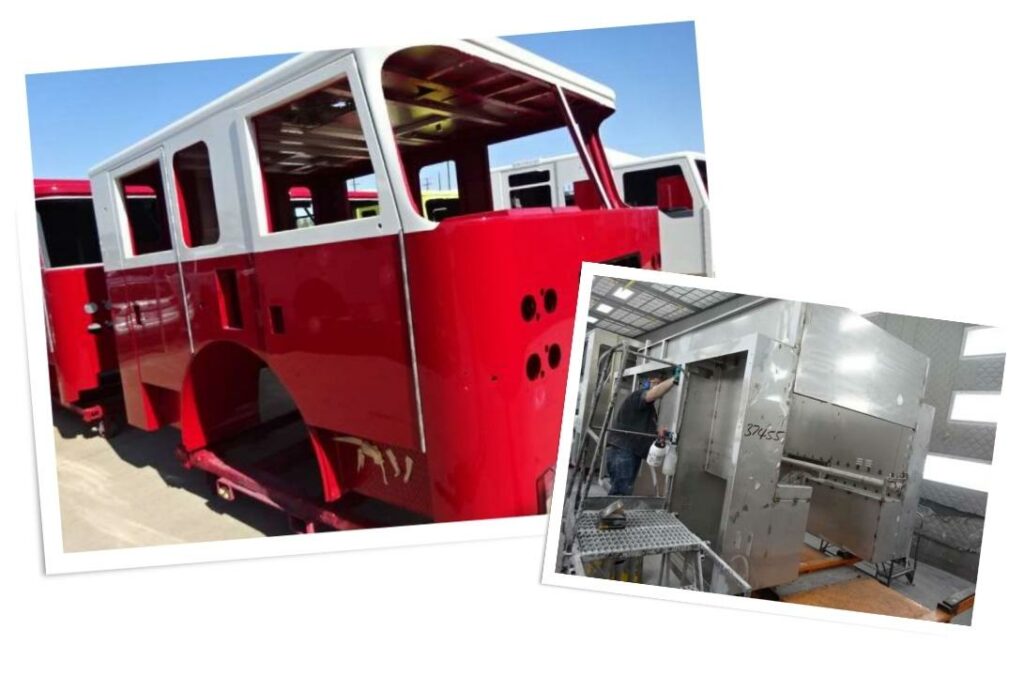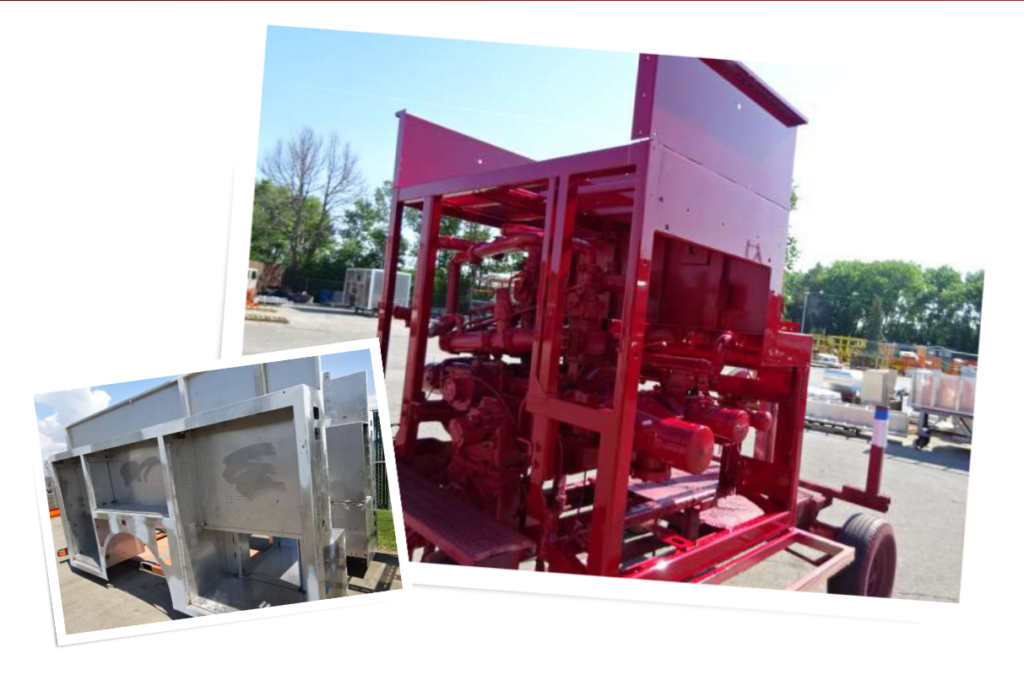 June 5, 2023: In this week's report for Falmouth FD, the pump house was painted, and the body continued through the paint process. The cab remained staged in preparation to begin initial assembly next week!
June 12, 2023: In this past report, We see Falmouth's  pump house complete initial assembly and the body made its way through paint.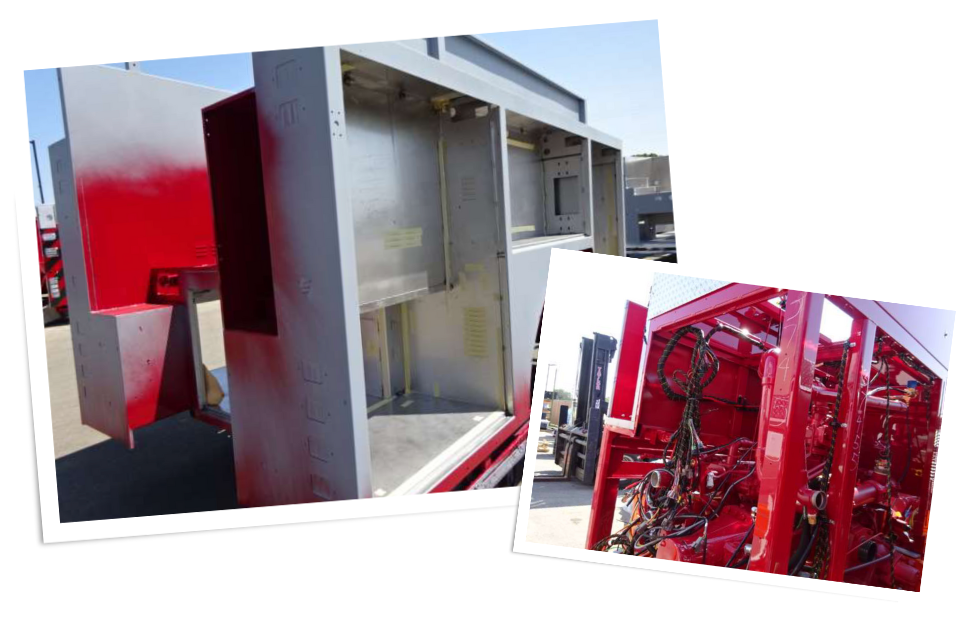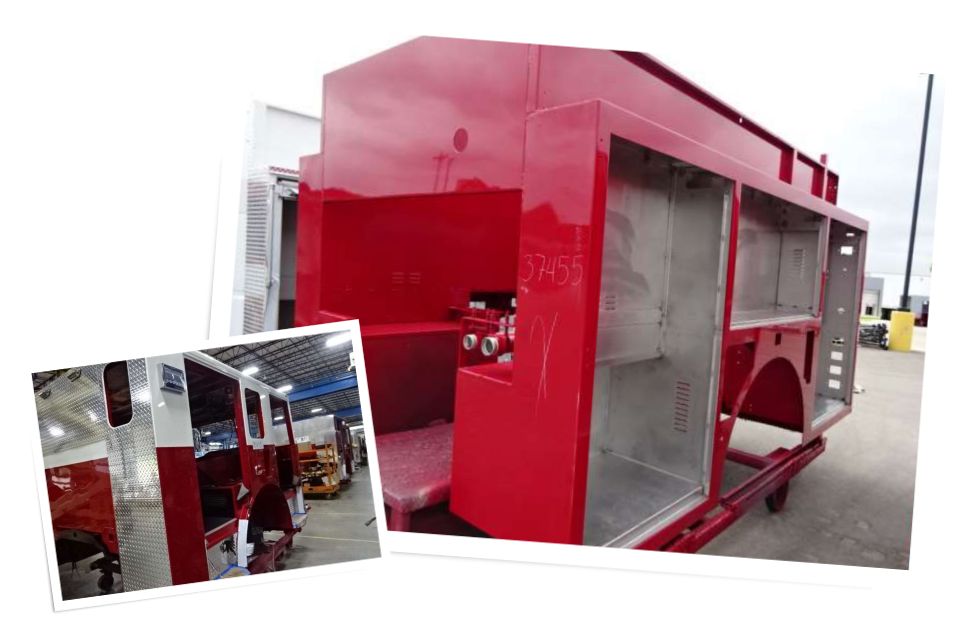 June 19, 2023: This week, Falmouth's apparatus continued production with the new cab beginning the initial assembly processes. The body made great progress and completed the paint stage. It is staged to begin initial assembly in the next couple weeks. 
June 26, 2023: Falmouth's cab continued initial assembly while the frame build began.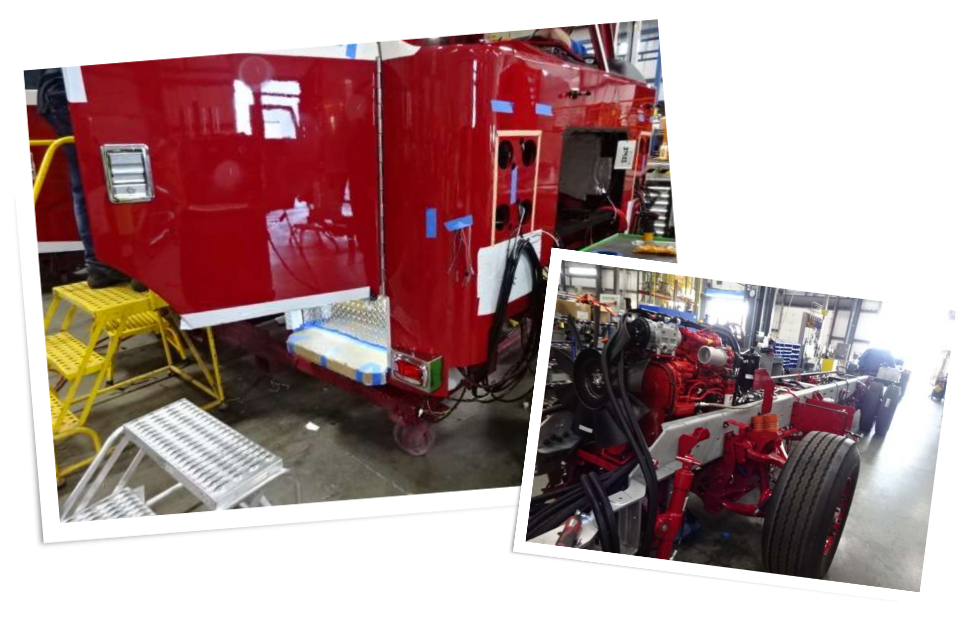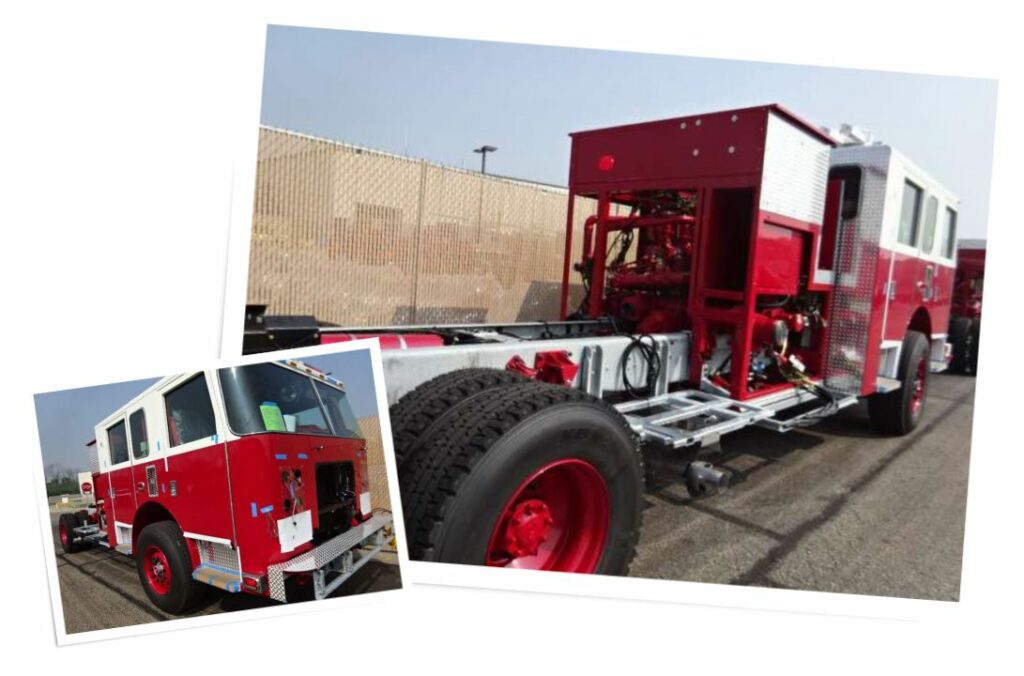 July 03, 2023: Production continues as Falmouth's cab and pump house were installed on the frame. Body should begin initial assembly next week!
July 29, 2023: Since the last report, the body was merged with the chassis, and Falmouth Fire Department's new Arrow XT Pumper completed final assembly! Congratulations!