Goffstown, NH- Job #39037
The Goffstown Fire Department's new Pierce Pumper is now in production at the Pierce Manufacturing facility in Appleton, WI. This truck will have a low hose bed, 1000 gallon New York style water tank and a 1500GPM Waterous pump. We are excited to deliver this next addition to their fleet. Check out the weekly progress below!
Goffstown FD's Pierce Pumper

Axle, Front, Custom: 19500 lb TAK-4® 
Axle, Rear: 31,000 lb Dana
Engine: 450 HP Cummins L9
Transmission: Allison 6th Gen, 3000 EVS P
Bumper: 19″ Extended Polish Steel
Cab: 7010 Enforcer
Seating: 4
Water Tank: 1000 Gallon NY Style
Compartment, Pumper, Rear: 30.75 FF Double Door Rear Compt
Compartment, Pumper Left Side: 171 Rollup Full Height, Front & Rear Lap OTW, FDLER
Compartment, Pumper Right Side: 171 Rollup Full Height & Depth, Front & Rear Lap OTW
Pumphouse: 45″ Control Zone Side Mount
Pump: 1500 GPM Waterous CSU
Crosslays, 2  1.50 standard capacity
Foam System: External 
Foam Cell: 20 Gallon 
November 4, 2023: The new apparatus for Goffstown kicked off production with cab fabrication.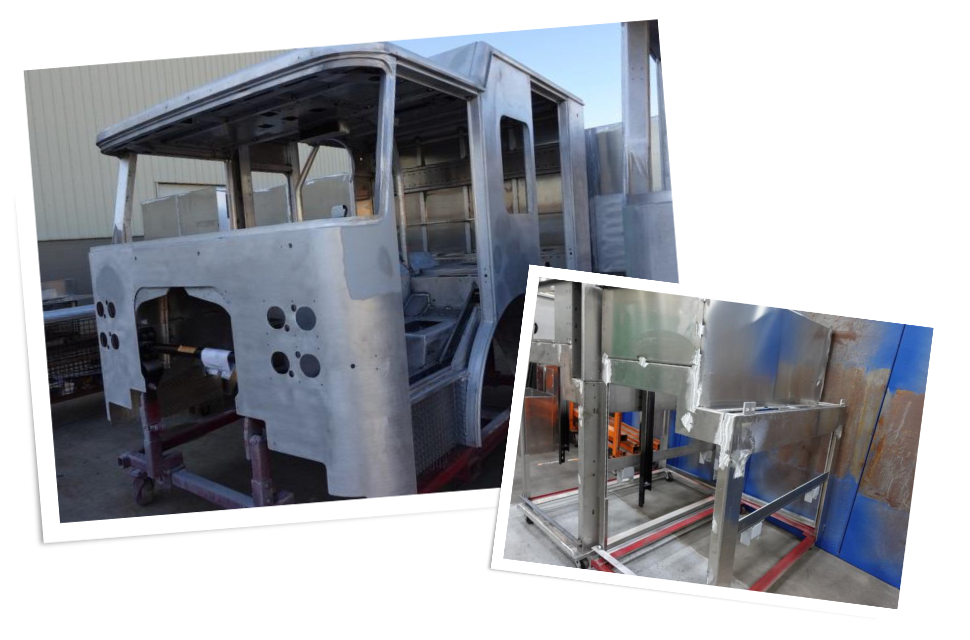 November 11, 2023: The cab finished up fabrication and headed to paint this week, while the pump house started fabrication.
November 18, 2023: This week the cab continued through paint! Next week the cab may continue the paint process.